Super Storage is self-storage facility serving residential and commercial customers located in and around the Stoke-on-Trent.
7 Tides Digital developed comprehensive SEO strategy for Super Storage. We utilized the advanced on-page and off-Page SEO techniques that served Super Storage to boost their online presence. We have also used the latest keyword research tools to boost their website ranking and bring it on the first page of Google search results with the help of the most relevant keywords.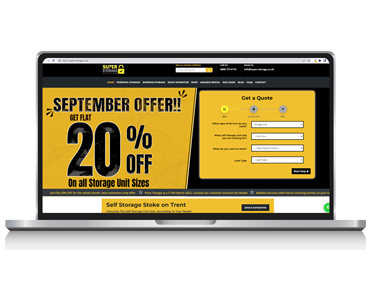 Super Storage is a B2C business, thus, it is very important for it to reach its niche target base of customer who are looking for self-storage units in Stoke-on-Trent. 7 Tides Digital has been successfully helping Super Storage in reaching its target market by improving its online visibility, establishing SEO campaigns which brings Super Storage in one of top 5 self-storage facilities in Stoke-on-Trent.
The following graphs show our client's achievements in website traffic and keywords ranked on google 1st page after using our SEO services.
To enhance your digital presence, Contact Us!