The term SEO we hear a lot. While you may know what's involved, most likely, you don't have the experience of how to put into motion the best practices for setting up an SEO campaign. There are many elements and factors that you can keep in mind when designing your SEO campaign.
As SEO experts, our company offers a wide range of SEO services that will position your business at the top of online search results. From SEO to SEM, online promotions, and keyword research, we can help your business thrive online in ways that exceed your expectations.
Our company caters to small business SEO as well as SEO to large companies. It has been our pleasure to assist companies from all industries. We are proud that we have always helped them achieve positive results during their SEO.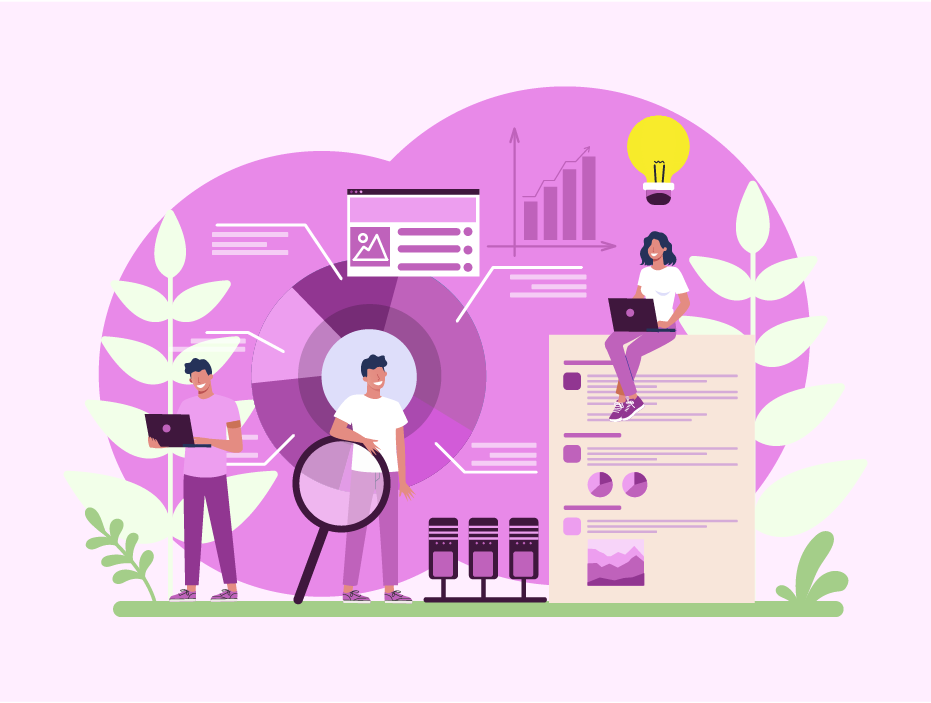 Super Storage
We use 7 Tides Digital for all our digital marketing. They manage our social media marketing, website, and all the content writing for our digital campaigns. Super Storage has seen a good return on investment since we started using this marketing agency. I would highly recommend.

MUNZ KK
A great team of people and a culture to match. I'd have no hesitation in recommending them for SEO or social media.

Pejman Vayezi
good service, very friendly staff.
BENEFITS OF SEO FOR SMALL BUSINESSES
SEO stands for Search Engine Optimization, but what exactly does that mean? SEO is focused on bringing in website traffic through search result rankings organically (naturally), without paying for the traffic through ads. It's important to develop a strong SEO strategy because the main source for website traffic is search. In fact, Backlinko states that "60% of all traffic on the web starts with a Google search". The main goal behind incorporating SEO in your marketing strategy is to increase the number of quality visitors to a website through search result rankings, while keeping up with the algorithm changes and updates of Google
When you think of SEO, you might think it's complicated because you don't quite understand how it works and what specific tactics come into play. However, SEO is pretty simple when you look at it from a strategic level. The four key pillars of SEO that earned experts should always remember include the following:
Technical SEO: This is where you should start when it comes to your SEO strategy. Analyzing your website's technical SEO will help you understand how well your content and keywords can be crawled, indexed, and explored by a search engine.
On-Page SEO: This pillar has a bit of a crossover with the first pillar, as you want to make sure your content is well-structured on your technically optimized site. Once you have analyzed the current status of your content, you can then begin to apply optimizations through keyword research to make it even better.
Off-Page SEO: Off-page SEO is also known as authority building or link building. Incorporating links on your site allows Google to better understand how relevant and reliable your content is, allowing you to generate strong organic rankings. The late Eric Ward (a.k.a Link Mosses) described link building in just a few words, "connect what should be connected" by creating content that is deserving of trustworthy links.
Content: If there's one thing you probably already know about SEO, it's that content is king. Creating valuable and consistent content on your site allows searchers to get their questions answered and fulfill their query goal.
Although SEO and PPC are very different approaches within digital marketing, they work together to achieve the ultimate search engine marketing (SEM) strategy: SEO + PPC = SEM. Like we mentioned above, SEO is a natural way to improve your rankings and overall visibility to searchers and search engines by using organic content. On the other hand, PPC (pay-per-click) allows marketers to bid on the chance to show their ads in SERP, right when people are looking for a specific offer. With that being said, the main difference between the two is that traffic from SEO is free and traffic from PPC costs money (organic listings in Google vs. paid listings in Google). At IMI, our digital marketing expertise ranges from Earned Media to Paid Media, depending on the strategy that you're looking to create. Understand how we approach quarterly strategies for our clients!
To enhance your digital presence, Contact Us!